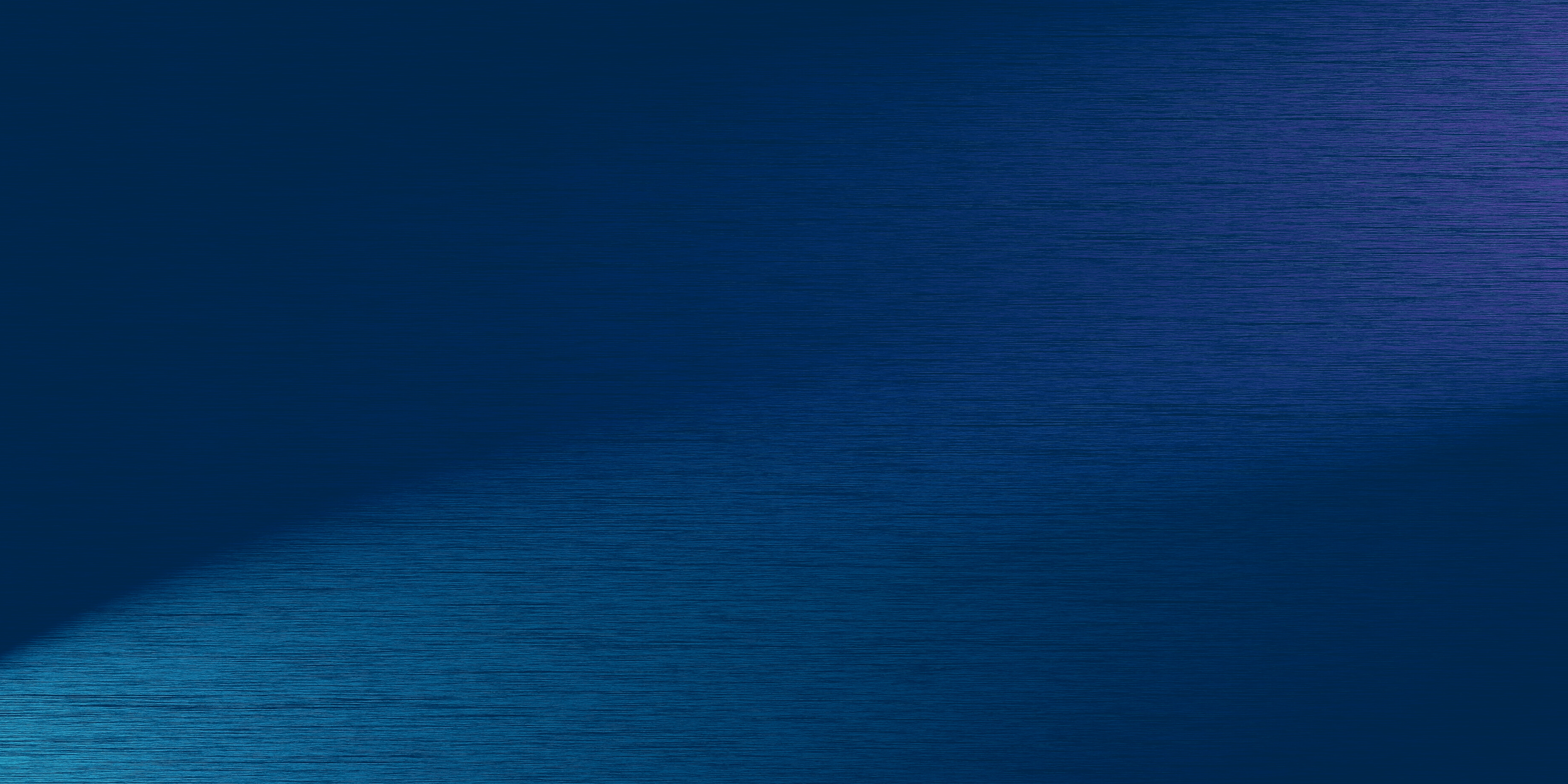 About Deemer Class and
First Class Lacrosse
When Deemer graduated high school, shooting coach Torre Kasemeyer made a big impact on his development heading into his Duke career. The time spent with Torre helped craft his approach to the game - self analysis, thoughtful discussion, and a passion for developing his craft. Deemer has since taken that experience and evolved it into a full blown lacrosse training resource for players that want to be their best.
In 2016, I graduated college from Duke University. After spending a full year in finance, I quickly pivoted to commit myself to lacrosse full time. Alongside playing professionally, I have been building my vision of a lacrosse training company. I desired to form a company dedicated towards helping lacrosse players be their best, on and off the field.
I started alongside Ryan Brown, with RBDC Lacrosse, in 2016. When I left New York, I hit the ground running and ran training sessions for thousands of kids, in over 25 states. Ryan pursued the club scene and in 2018, I took a job at University of Southern California as an Assistant Coach on the Women's Lacrosse Team. I wanted to gain experience at the Division 1 level, and gain credibility coaching the women's game. During this time, First Class Lacrosse was formally born in 2018. My mission has remained the same.
We believe we can help everyone - from the elite college star or current professional lacrosse player, to the beginner player & parent just learning the game. From ground balls, to mastering an extra-man opportunity or helping secure your first goal on the high school team - we at First Class Lacrosse know that we can help you. My parents did not play. I was fortunate to grow up in an area where my friends played, and their dads coached us. I started at 7, but my love really flourished my sophomore year of high school.
I am passionate about helping each player get better. I am passionate about bringing other great players and coaches into the fold to help give our players more experiences. We want FCL to be a world leader in lacrosse player and coach development for years to come. We will continue to offer resources, services and opportunities to help players, teams, and coaches all over as we continue to grow.
Let Us Grow Your Game
FCL has been built organically, from the ground up.
Everything we have added to our offering has had a purpose and has been born out of countless hours of thought, discussion with players and families, and what our staff sees as making the most impact in the sport. We launched our small group training style because we saw how impactful small group sessions and college positional work were in our staffs' development. We wanted to make that available to younger players. The impact that John Danowski, Ron Caputo, Matt Danowski and more made on Deemer at Duke were life changing. And while the Duke lacrosse team won two National Championships in 2013 and 2014, the lessons taught off the field far exceed anything in a trophy case.
We launched our online resource in 2019 because we quickly grew and realized that we couldn't travel to every state, and every country, consistently.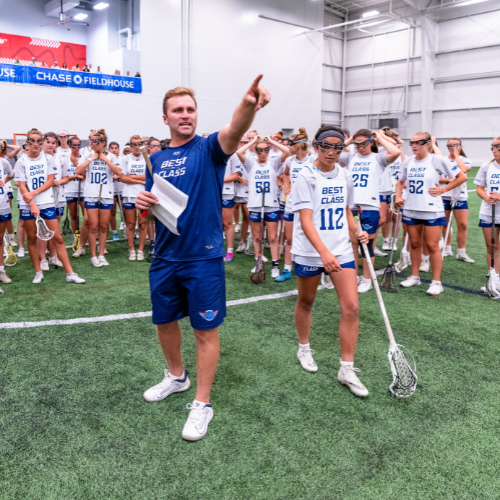 Personalized Offerings
Through affordability and access.
We also saw the importance of providing an affordable option to players and families who want to learn the highest level teachings possible. This was our answer to what players should be doing in their own time, through their own work ethic. Take FCL Online and use it as a tool to enhance your own personal development, and come to our sessions to engage, ask questions, and compete with other players around you. The pandemic also brought a lot of attention to online resources in 2020. We started doing more Zoom sessions with players, reviewing film, drills and more.
This led to the start of our FCL Athlete Program, our full service resource of mentorship, guidance, film study and more with players all over the country.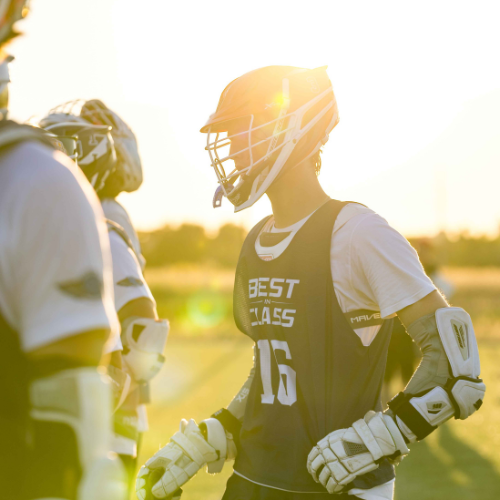 What We've Created
We launched Best In Class in summer 2021, which has quickly garnered attention as a premier recruiting showcase and player development event. We saw a need for real coaching and feedback, and the importance of getting players in an environment where they are encouraged to grow their game, and learn key concepts with help of current and former premier lacrosse league players. More so, we invested heavily into the use of film during the event. With our partnership with NextPro, every drill and game is filmed and provided to the families. This allows players to rewatch themselves or watch with the FCL staff and use self reflection to get better opportunities while showcasing their talents when the time is right for recruiting. We teach players how to compete. We teach players how to approach the game. We teach players how to make themselves recruitable athletes.
Best In Class will work with over 700 elite players, across men's and women's, in 2022.
+
0
FCL Online Player Users
Why Choose Us Over The Rest
We've elevated the importance of accountability being the triad of player development: coach, parent, and player.
While we believe that our experiences and teachings are in the top caliber of options in the training, development and event space, we think there is something more that drives the impact of First Class Lacrosse - relationships. We quickly realized that it is not always about what we say, but how we say it. It's not always about what we do, but how we do it. It's not always about what we relay to the players, but how we connect with them. Our players and families quickly see the passion and care with which we provide to those that come to our sessions and events. The extra time we spend to help a player learn a correct clear attempt, a new dodging concept, master their approaches or help a parent navigate the lacrosse community all stems back to our unconditional love for the game. It's not always something that we can explain, but we know that if you talk to a family who's had an experience with FCL, that the relationship built and the impact made goes beyond the field and will continue on for years to come.
Our online platform serves as a complementary tool to empower players to learn and train on their own outside of in-person sessions and team events throughout the entire year. It's inexpensive, easy to use and accessible anywhere in the country - there is nothing stopping every player from becoming great.