Testimonials
Hear from players, parents, & coaches who use FCL.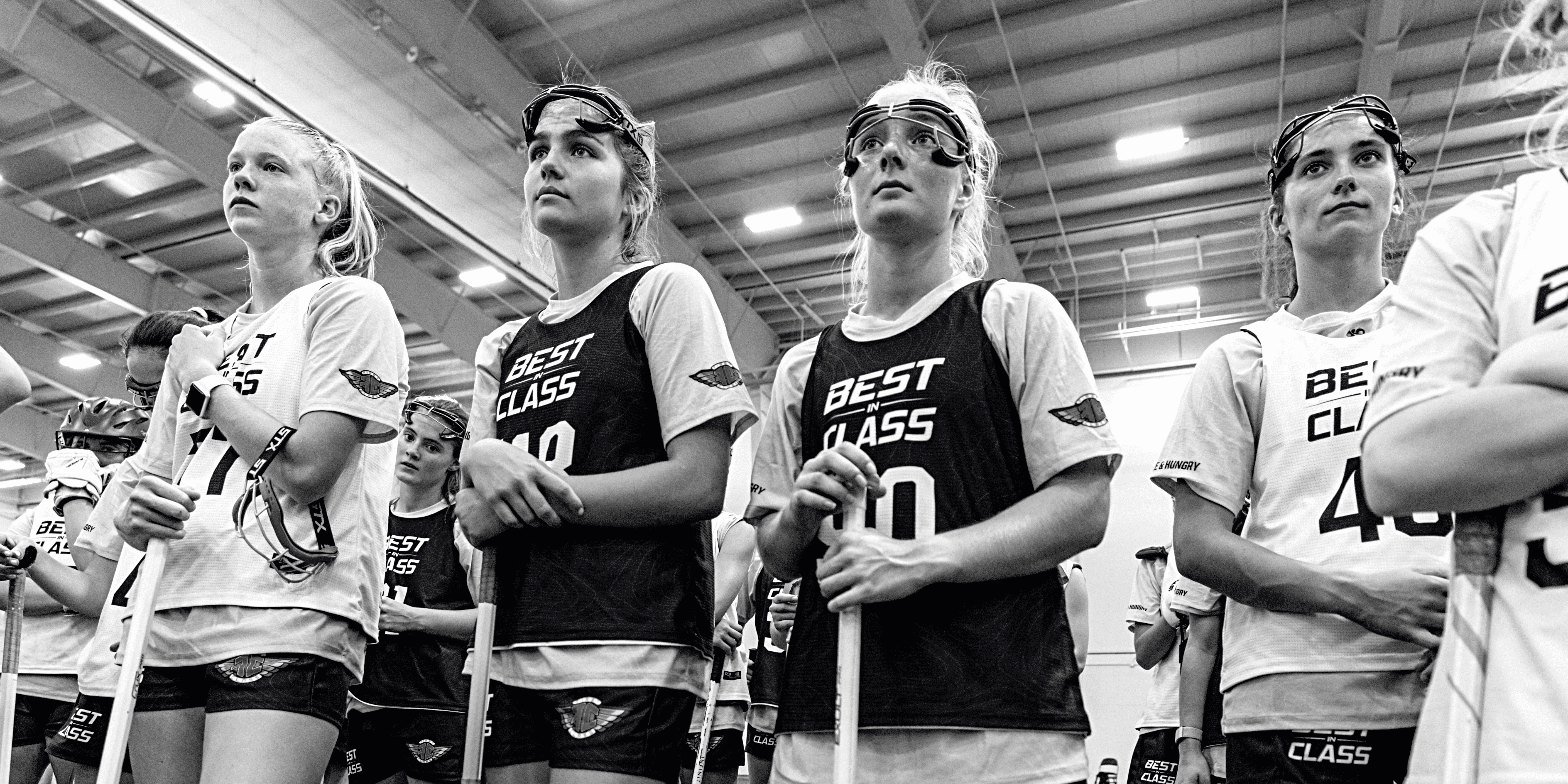 The coaching and instruction was top notch, the competition was the best, and everything was very well organized. Deemer brought in an all-star lineup of coaches and players. Our daughter has been raving about her experience and how much she learned and how much fun she had!
Nicholas Larsen
Parent of Best In Class Player

I was able to learn a ton from some of the best coaches and play against top competition. The event was very well run, and the schedule was very well put together. The main difference from this event than others that I have attended was the emphasis on getting better and sharing the ball on offense!
Briley Volpp
Best In Class Player

Molly loved your clinic and learned new things while getting in good reps. With this being her recruiting summer, she was very particular when choosing what to do. It is a fine balance between getting seen, continuing to improve, and resting. Anything that Deemer/First Class was running, Molly was 100% in! She will continue to do attend your clinics as well as our son Colin (2026)!
Meghan Chorin
Parent of Best in Class Player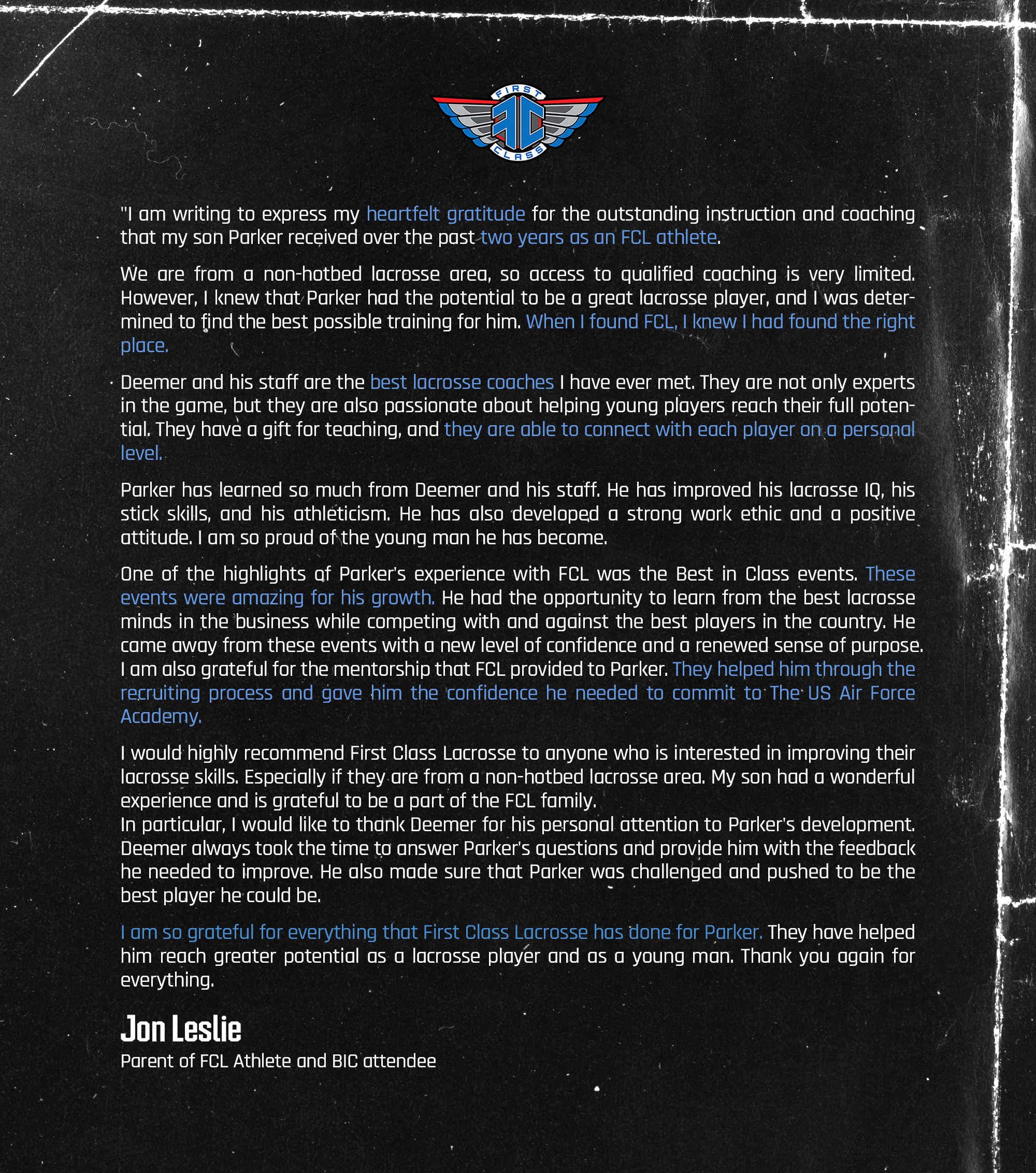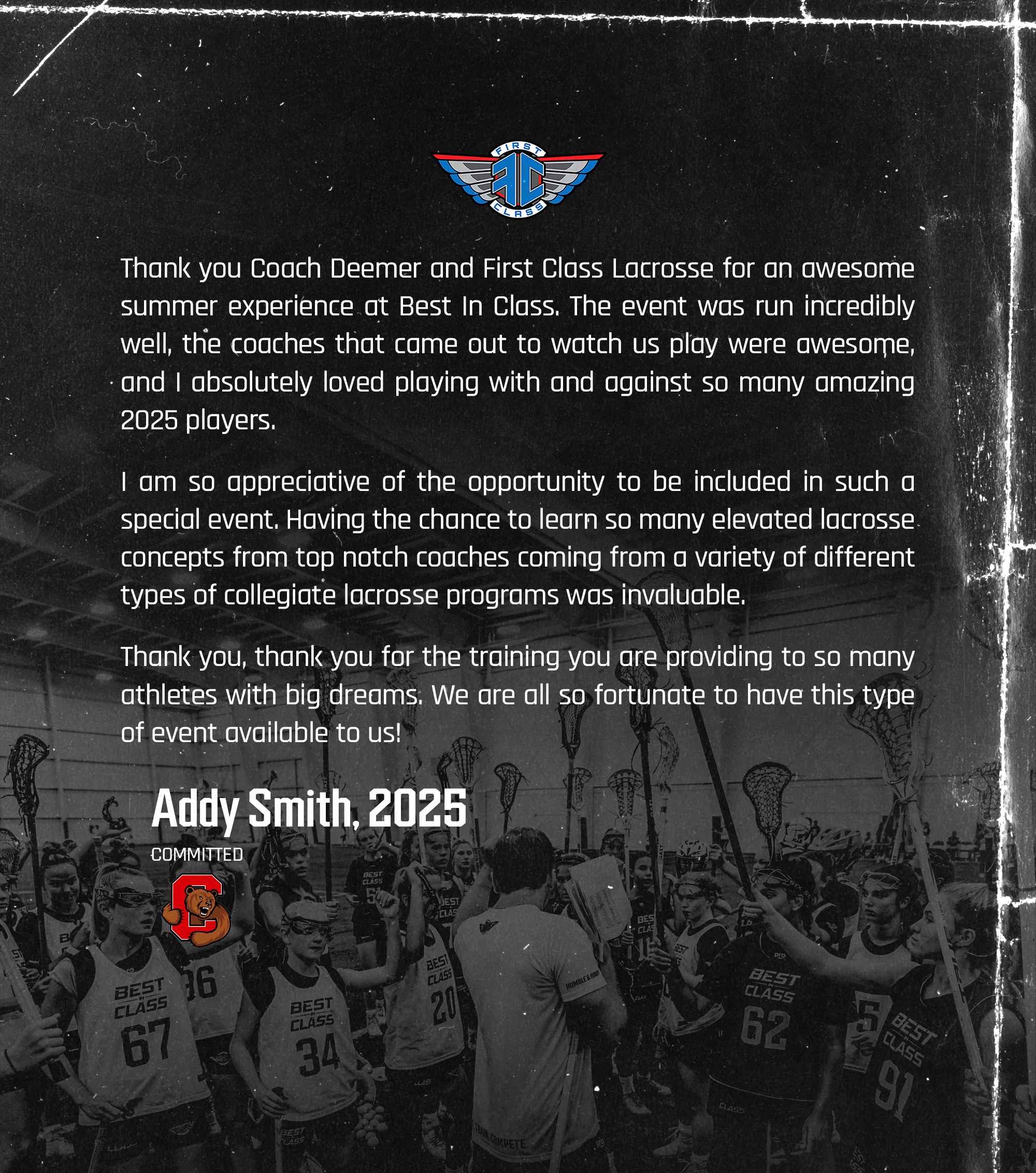 I've had the privilege to be able to train with Deemer and FCL for a couple of years now. I have attended Best in Class events multiple times, in addition I have attended group sessions and one on one training. At Best in Class you get to play with and learn from the best coaches and players. Training with FCL and Best in class has helped me compete and improve my game. Best In Class is one of the top and strongest events I have attended and I will continue to train and learn from Deemer and the group.
Nate Kabiri
FCL Clinic Player

Coach Deemer's 'Mindfulness' sessions were really good in helping me think about my goals for the season. Highly recommend them.
Griffin Boston
FCL Training Player

I am extremely grateful for Deemer and everything he has provided for me to grow as a player and as a person. Best in class was definitely the best event I've attended. At the event, I was given the opportunity to play in front of the best college coaches in the country while being taught by world class players. The event was bigger than just getting recruited, it was about improving as a player and buildings connections with amazing coaches. I can honestly say I wouldn't be where I am without that event.
Cal Girard
FCL Online Player & Duke Lacrosse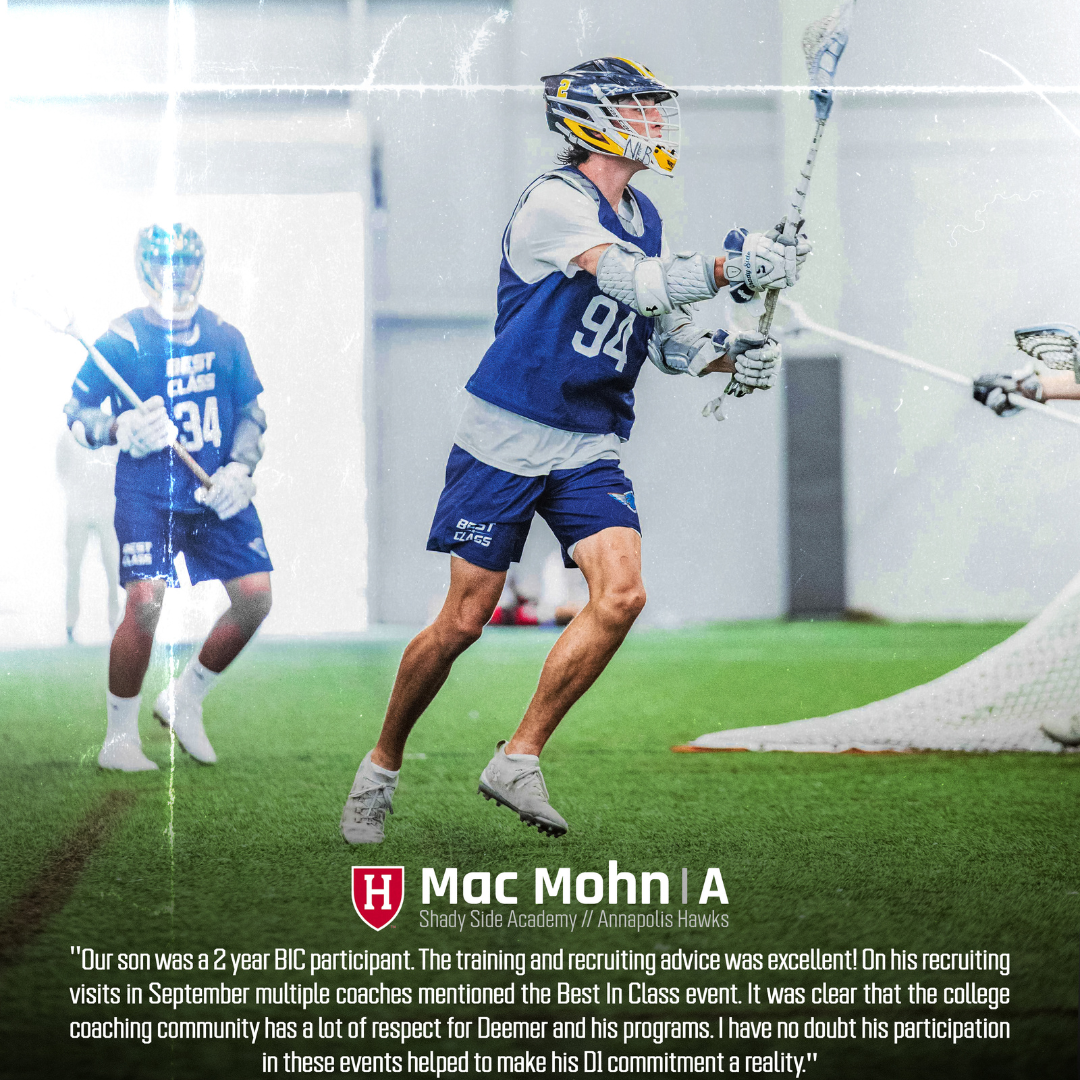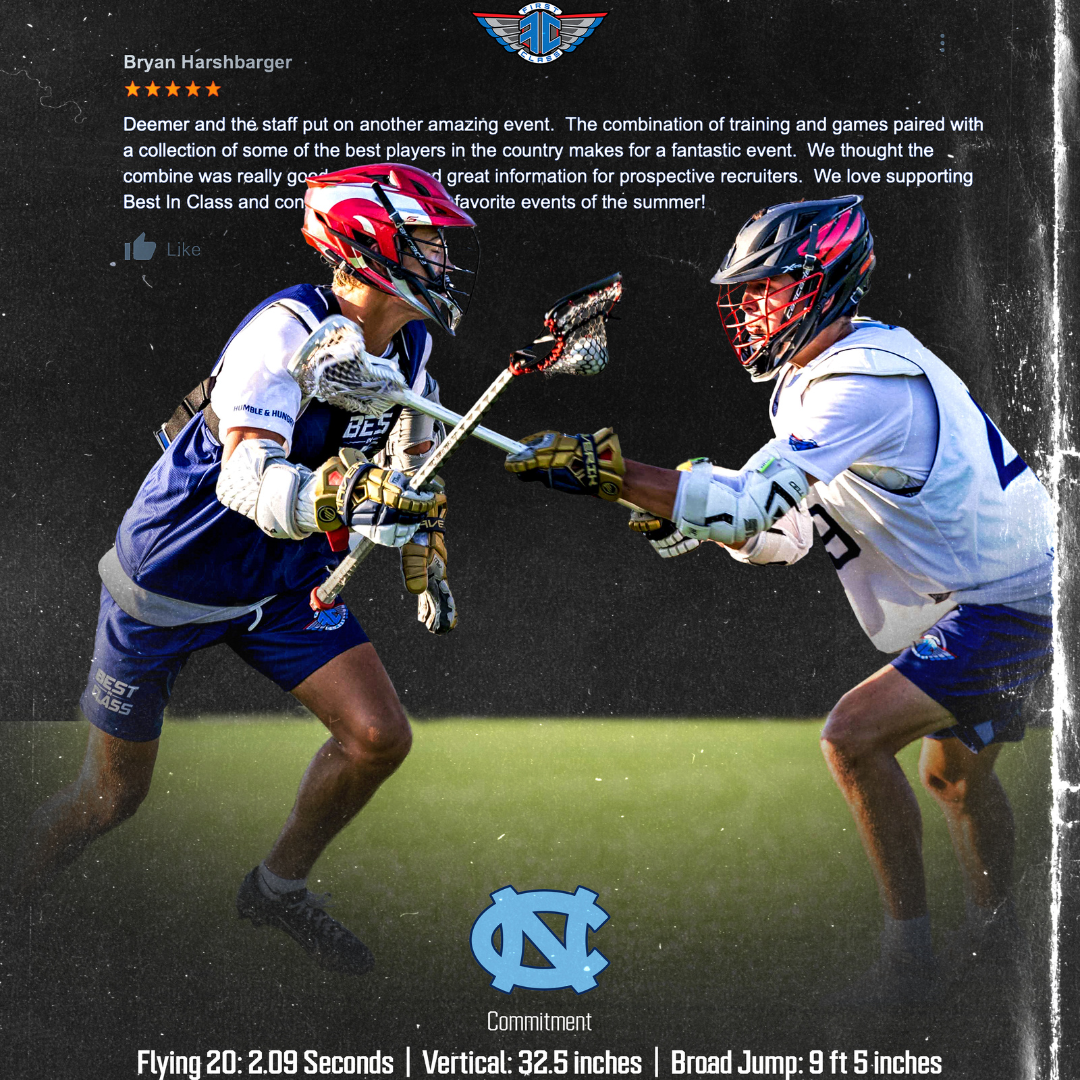 The FCL drills are perfect for people who have restrictions on the number of kids they can work with during the offseason. When kids ask for things that they can do on their own, I always reference these drills.
Chris Garland
Coach Using FCL Online

These first class lacrosse sessions have helped me go back and work on my fundamentals and strengthen my footwork that makes a difference in a games. I also get great feedback on positioning and the importance of communication. My last session was a great way to get me ready for my school season.
Todd Parrett
FCL Training Player

We have been to many camps for many sports. Many of those have been around for years. Yours was easily at the top of the list. Well organized with the perfect balance of skills, iq, learning, and fun. It was AWESOME!
Jennifer Mather
FCL Camp Player

Staff of FCL put on one of best events Ive been to. The high level coaching and players really added to the experience of the event. The combine added something not many events have and could be beneficial for recruiting standpoints. Best in Class is really the Best of the best highly recommended.
Drew Maloney
Best In Class Player

Hey Matt, we came to your clinic and my son Anthony (lefty) got a ton out of it. He's a freshman in princeton high school and still learning a lot. With many of his club/rec tournaments cancelled, it's been really hard to improve defensively and your clinic was great for him. Just wanted to say thanks and will be sure to try and attend if you decide to do more.
Anthony Famiglietti
Parent of FCL Clinic Player

The First Class Lacrosse platform is amazing. I've spent time with all of the defensive drills on your site. 3 things I love about them, 1 they are very instructive and easy to practice, 2 they are very detailed and well communicated, and 3 they are very practical and applicable to game like situations.
Steve Carre
FCL Online Player