Deemer Class
Offensive Coach | Founder of First Class Lacrosse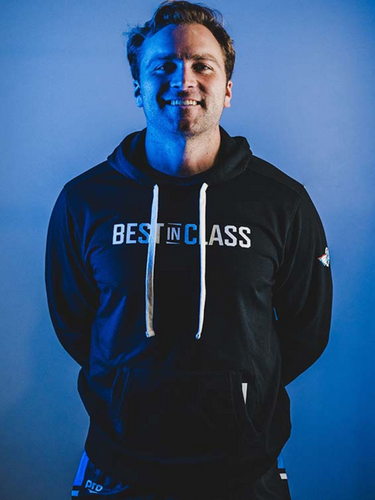 FCL's Head Offensive Coach
About Deemer
---
Born in Baltimore, MD, Deemer has played in the highest levels of the game – professionally, Division 1, and the most elite high school conference in the country. Deemer is widely regarded as one of the best outside shooters in lacrosse, and has developed a reputation for coaching offensive techniques from shooting, dodging and re-dodging, stick work, IQ and offensive sets. Coach Class attended Loyola Blakefield, where he helped lead Loyola to a MIAA championship game appearance and was a 2x USL All American and Under Armour all American.

Coach Class is sponsored by East Coast Dyes, a Baltimore based company that he signed with in June of 2016.

Deemer began his coaching career helping run the men's offense at McDonogh school (Baltimore, MD), and ran player development. Coach worked with over 20 current and future D1 players at the time.

Coach went on to become the Women's Offensive Coordinator at the University of Southern California, a D1 program. In his 3 seasons, Coach Class was a part of 1 Pac 12 Championship team, ranked as high as #7 in the country, and coach of 2 Pac 12 Midfielders of the Year.

Coach has built FCL into a trusted resource in lacrosse, from drills and concepts being used from college & pro coaches, down to numerous clubs and programs nationwide. Class has run training in over 35 states and for programs such as Crabs, FCA, 91 Lacrosse, Alcatraz Outlaws, Team Carolina, Alcatraz Outlaws, Ironhorse, Highland Park, Maddog, Taft Schooland more. FCL has also run virtual webinars for players in Germany, Italy and Japan, expanding the global reach. In 2021, Coach Class started the Best In Class recruiting and training events, quickly becoming one of the most coveted events in the space. FCL will continue to grow its presence in the lacrosse community.
Career Highlights
2019-2021 PLL Player
Tied MLL record for 2-point goals in a game (3) vs. The New York Lizards (2018)
Finished with 30 points, 5th amongst all MLL midfielders, 1st amongst Atlanta Midfielders (2018)
Finished 3rd in goals (24) amongst MLL midfielders (2018)
Finished as the 2018 league leader in 2 point goals (5)
2x NCAA National Champion (2013, 2014)
2016 Team Captain
3x All-American (2x 1st Team, 1x 2nd Team)
3x All-ACC Team
Holds the Duke midfield record for goals in a season (50) and goals in a career (134)
Finished with 201 points in his career, 5th all time for midfielders
1 of just 6 midfielders in NCAA Division I lacrosse history to score 50 goals in a season
Finished his career ranked tied for ninth in career goals (134) and 12th in career points (201) at Duke
2016 CoSIDA Academic All-America