+
0
FCL Online Player Users
What is an FCL Online Membership?
Deemer Class | Founder of First Class Lacrosse
---
We strive to provide the tools needed to be successful on the field AND off of it. We believe players who go through the FCL program and work with our coaches will not only get the best lacrosse specific training, but will walk away better people. Through respecting others, instilling work ethic and an attention to detail, mindfulness about our craft, and constant thought around confidence, resiliency and more, we know your sons and daughters will walk away better prepared for their future endeavors.
FCL Online is perfect for anyone in the lacrosse world - education for beginners through experts.
Insight for Coaches
Our curriculum offerings provide a one-stop resource for lacrosse development and improvement. Coaches will also have the ability to track each individual player's completion of every of workout. FCL Online also removes the guesswork and gives each player the opportunity to open their phone and follow the provided training regimen.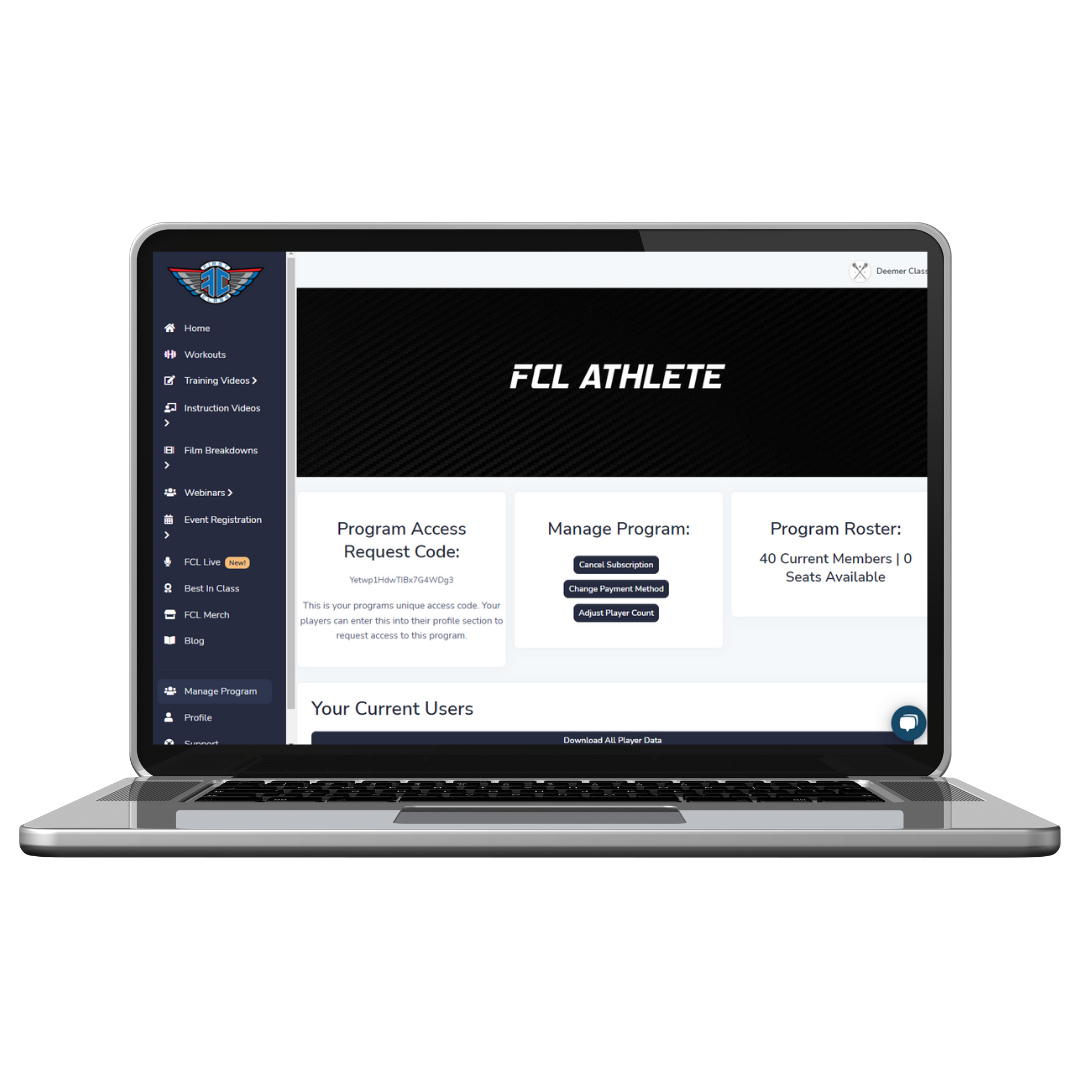 Develop Players
Give players the power to improve and learn at their fingertips
Set the Bar
Differentiate your program vs competitors by offering digital resources
Pay a fixed annual rate &
add it to your program's offering.
---
As a part of your program's offering, you can include access to FCL Online for all of your families as an added bonus to being a part of the program.

We can provide FCL Online access at a significant discount to individual users so that the cost can become a marginal increase to your program dues while also becoming a huge differentiator versus other programs that do not offer digital tools for improvement.

Get your program paid,
while giving your players an inside deal.
---
Using Stripe's "Connect" Feature, we can link to your bank account and make direct deposits whenever one of your players purchases a membership.
So you get to offer FCL Online Access to your players at a ~50% discount, and we'll pay a % to your program every time a player joins FCL Online.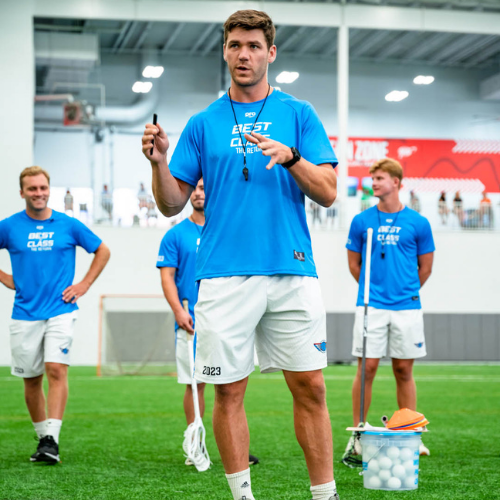 Defensive Content
Matt Dunn graduated from the University of Maryland in 2016 and is currently a Professional Lacrosse Player in both the Premier Lacrosse League ("PLL") for the Whipsnakes LC and the National Lacrosse League ("NLL") for the Georgia Swarm. At the University of Maryland, Matt played on the Men's Lacrosse Team for four years where he served as a two-time captain, won a Big Ten Conference championship, and received All-American honors. Upon graduation, he was drafted 7th overall in Major League Lacrosse for the Rattlers where he won the Defensive Player of the Year Award in 2018. In 2019, he transitioned leagues to the Premier Lacrosse League where he has won back to back PLL Championships and was ranked #7 on the Top 50 PLL Players List in 2020. In 2020, Matt was voted DPOY of the PLL.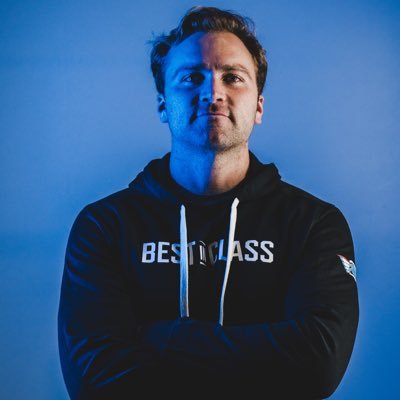 Offensive Content
Born in Baltimore, MD, Deemer has played in the highest levels of the game – professionally, Division 1, and the most elite high school conference in the country. Deemer is widely regarded as one of the best outside shooters in lacrosse, and has developed a reputation for coaching offensive techniques from shooting, dodging and re-dodging, stick work, IQ and offensive sets. Coach Class attended Loyola Blakefield, where he helped lead Loyola to a MIAA championship game appearance and was a 2x USL All American and Under Armour all American.